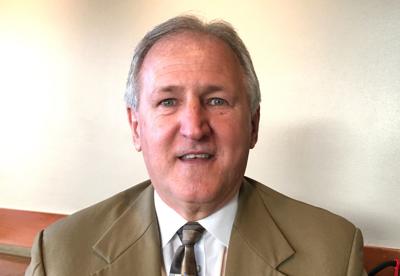 The Madisonville Town Council introduced several new ordinances for public review when it met Wednesday.
One would move the starting time of council meetings up an hour, from 7 p.m. to 6 p.m. Meeting dates still would be held on the second Wednesday of each month.
Another ordinance would require all users of fire alarm systems to properly maintain the systems in an effort to minimize false alarms. Fines would be imposed if more than three false alarms are received from a system within a calendar year. The fine would be $250 each for the fourth and fifth false alarms, and $500 for the fifth, and any subsequent, false alarms. The ordinance closely mirrors a parish ordinance adopted in March but would apply within town limits.
A third ordinance would recodify all of the town's ordinances to bring the language up to date, conform them to the Municode wording standard and make them available to the public on the Municode website.
Municode is a company that helps government bodies standardize the language of their ordinances and makes them available to the public online.
The Municode proposal was the only one that drew comments from the council and the audience.
Mayor Jean Pelloat said the Municode rewrite clarified the language of the town's code of ordinances but did not introduce any new provision. Councilman Kevin Doran, however, noted a clause that stipulates a penalty not exceeding $500 and 30 days in jail for violation of ordinances for which a specific penalty had not been set. Doran said this was a new provision not present in the town's current code.
Town attorney Bruce Danner responded that "not exceeding" meant that the penalties were not mandatory.
Main Street resident Mel Lamp questioned whether the public had been given adequate opportunities to review the language of the rewrite.
"I agree that we need to update the code," Lamp said, "but this is a very extensive amount of change."
All of the ordinances will be given a public hearing at the council's Sept. 11 meeting, but, in response to Lamp's remarks, Pelloat said further action on the code rewrite could be postponed if the council chose to do so.
All of the proposed ordinances will be available for public review at www.townofmadisonville.org.