Can Corrections Be Made On A Notary Certificate?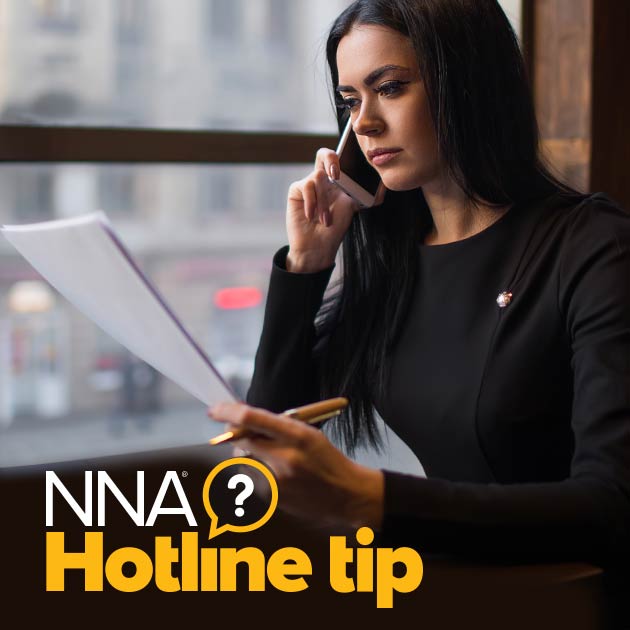 I made an error on a notarial certificate, and my customer has brought it back to me. Can I make corrections on the certificate? — L.R., Nevada
Nevada law does not address corrections on a notarial certificate. In the absence of a statute, we recommend following the standard of professional practice when making a correction. To correct a notarial certificate:
Line through the incorrect information.
Legibly print the correct information.
Initial and date the correction.
Make a notation in your journal entry.
Hotline answers are based on the laws in the state where the question originated and may not reflect the laws of other states. If in doubt, always refer to your own state statutes. – The Editors
Confronted with a tricky notarization? Unsure how to proceed? NNA members have unlimited access to our expertly trained NNA Hotline counselors to help you with all of your notarial questions. Call 1-888-876-0827, Monday through Friday, 5 a.m. to 7 p.m. PST; Saturday, 5 a.m. to 5 p.m. PST.