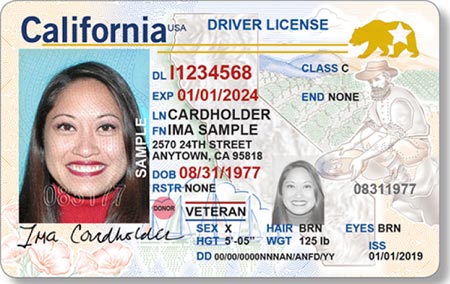 If you're a California Notary, you may be caught off guard if you're handed a driver's license this year that no longer lists the bearer as being either "Male" or "Female." Don't be alarmed — this option is now legal under a new state law, and you may still accept licenses and IDs with this new gender option issued by the California Department of Motor Vehicles (DMV) when you perform a notarization.
Senate Bill 179, signed into law last October by Governor Brown and which took effect January 1, allows persons applying for a California driver's license or DMV-issued identification card to select a gender choice of "nonbinary" (marked as an "X" on the card under "Sex") instead of "M" for "Male" or "F" for "Female." Persons who wish to update their current license or ID to change their gender category may do so by scheduling an appointment with the DMV. A person may also update their gender category when applying for a name change on their California driver's license or ID.
A California driver's license or ID listing the signer's gender as "nonbinary" can still be accepted by Notaries as proof of identity. Per California rules for identifying signers, these identification documents must be currently valid or issued within the past 5 years in order to be accepted by Notaries as proof of a signer's identity.